Irish Potato Famine and Food Security Today
Keywords: Ireland, Dublin, potato famine
A Lesson about the EU from the European Commission
Keywords: EU, European Union, Brussels, semester at sea
Greetings from Germany here in election season 2013! Will Chancellor Angela Merkel and her CDU party pull off another victory to stay in power? Yep, it's already in the bag! So why would I bother chatting about it? Because the leader of Germany is actually even more important to Europe as whole! Live from the streets of Hamburg, the Professor explains is why.
Keywords: Germany, Reich, elections, CDU
This importance of Otto von Bismarck to Germany.
Keywords: Germany, Merkel, Reich
Timelapse through the Kiel Canal, Germany
Keywords: Germany, timelapse, canal, travel, semester at sea
Keep in Touch with Plaid Updates
Get the University Textbook
The Plaid Avenger's World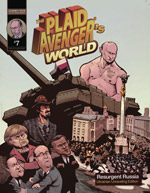 Are you a college professor teaching World Regions or Global Political classes? Pick up the cutting edge, most entertainly educating textbook currently on the market.
Preview
Get the Comic Books
Issue 2: Battle For Burma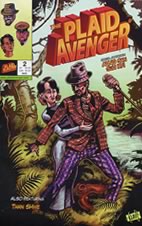 Well, the battle for the heart and soul of this country is on, but no one outside Burma seems to be able to do a damn thing about it! Why not?
Preview